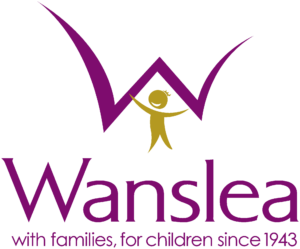 Thinking about
becoming
a foster carer?
Want to know more about fostering?
A foster carer is someone who can make room in their home and heart for children that need temporary or long-term care.
Are you loving, compassionate, resilient, flexible, a team-player and want to make a real difference in a child's life?
You could be a foster carer! Apart from having the above personal traits, potential foster carers must also meet specific criteria, including:
Be at least 21 years of age
Have a stable marital or relationship status (unchanged for the past year)
Be physically, emotionally and financially stable. However we have a fantastic support team available if required
Have not had a major illness or trauma during the past 12 months
Be able to provide the children with their own room and storage space
Do you have
room for a
foster child?
There are a number of steps in becoming a foster carer, the below details the process:
All prospective foster carers will need to provide a National Police Clearance Certificate, apply for a Working with Children Card and undertake the Department for Communities online 'Form 395' screening check.
Letters will be sent to personal and work referees seeking information about you and your family.
Upon the successful return of the Police Clearance and Department for Child Protection information, Wanslea will initiate the formal assessment process.
Assessments will take between 3-4 interviews and will cover Family History /Family Life/Family Relationships/Social History/Understanding Fostering and Responding to children in care.
All prospective applicants will be required to attend Preparation Training which is the equivalent of 19 hours of training. Other training and workshop participation will be identified with interested applicants.
All Foster Carers will need to undertake online Child Safe training prior to their application approval and provide certificate of training to their assessor.
All Foster Carers will need to undertake Cultural Awareness training.
Once the assessment is complete and the assessor determines that you are suitable to be recommended as a Foster Carer, you will be invited to attend a panel at Wanslea. The panel is made up of senior staff in Wanslea's Foster Care program, a cultural representative, independent representative and your assessor. You will be asked some questions in relation to your Foster Care assessment to determine your suitability.
All approved foster carers will be inducted into Wanslea Foster Care before their first placement.
Please fill in the form
This is the first step to get the process started.
See how a
little space
can make
a big
difference
Jodie and Meaghan are friends and foster carers. They live in the Southern suburbs of Perth and provide care to younger children. Both carers believe strongly that children should be with their families and that foster families and birth families should work together to create a positive environment for children in care.
Larnie, Ernie and Mitchell were all in foster care and in this film they describe their experiences of being in care and speak about the support they received from foster carers and from Wanslea. Each of the young people has a different perspective but they all highlight the positive difference that their foster carers made in their lives.
Wanslea Foster Carers Dana, Gary, Teresa and Mark speak about their fostering experiences. Both couples give different perspectives on fostering and highlight some of the challenges as well as the rewards that they have experienced.